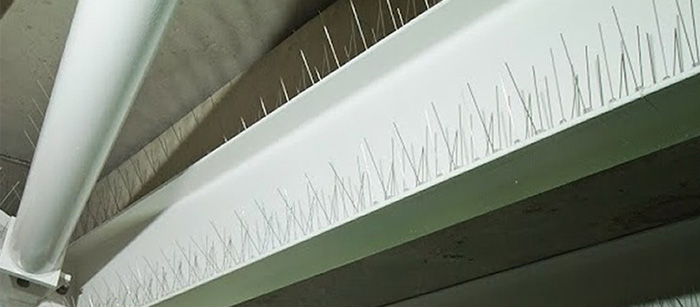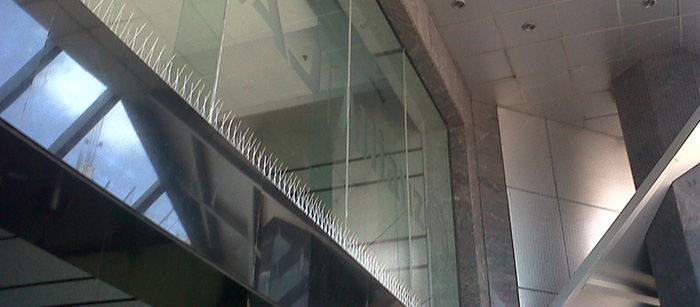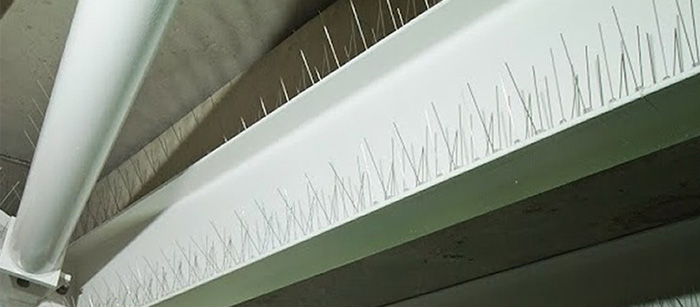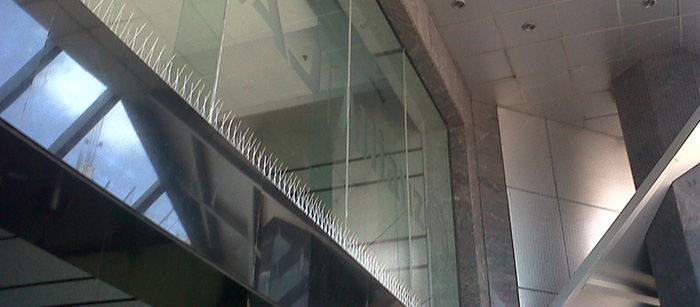 BIRD SPIKES
Nets Spikes offers you the technologically advanced bird menace solutions in bird proofing your residence and office with the Bird Spikes and pigeon spikes.
Bird Spikes do not harm birds at all. It is highly eco-friendly and hence quite popular. Bird spikes are made of highest quality marine grade stainless steel on a poly carbonate base or hard PVC.
No more worries about pigeon droppings or diseases cause by birds. Say good-bye to bird menace permanently. Pigeon spikes installation is a cost effective and economical solution to pigeon menace.
Bird spikes installation can be done at :
Air Conditioners
Window Ledges
CCTV Cameras
Railings, Columns, Sign Boards
Parapets, Chimneys, Awnings and Weather Sheds

Benefits of Bird Spikes / Pigeon Spikes :
Anti corrosive and does not gather rust and dust.
Sturdy, unbreakable and long lasting.
Available in a range of colors.
Zero maintenance.
Harmless to birds.
Just fit-n-forget it!